704's NEW HOMEPORT - Mali Losinj, Croatia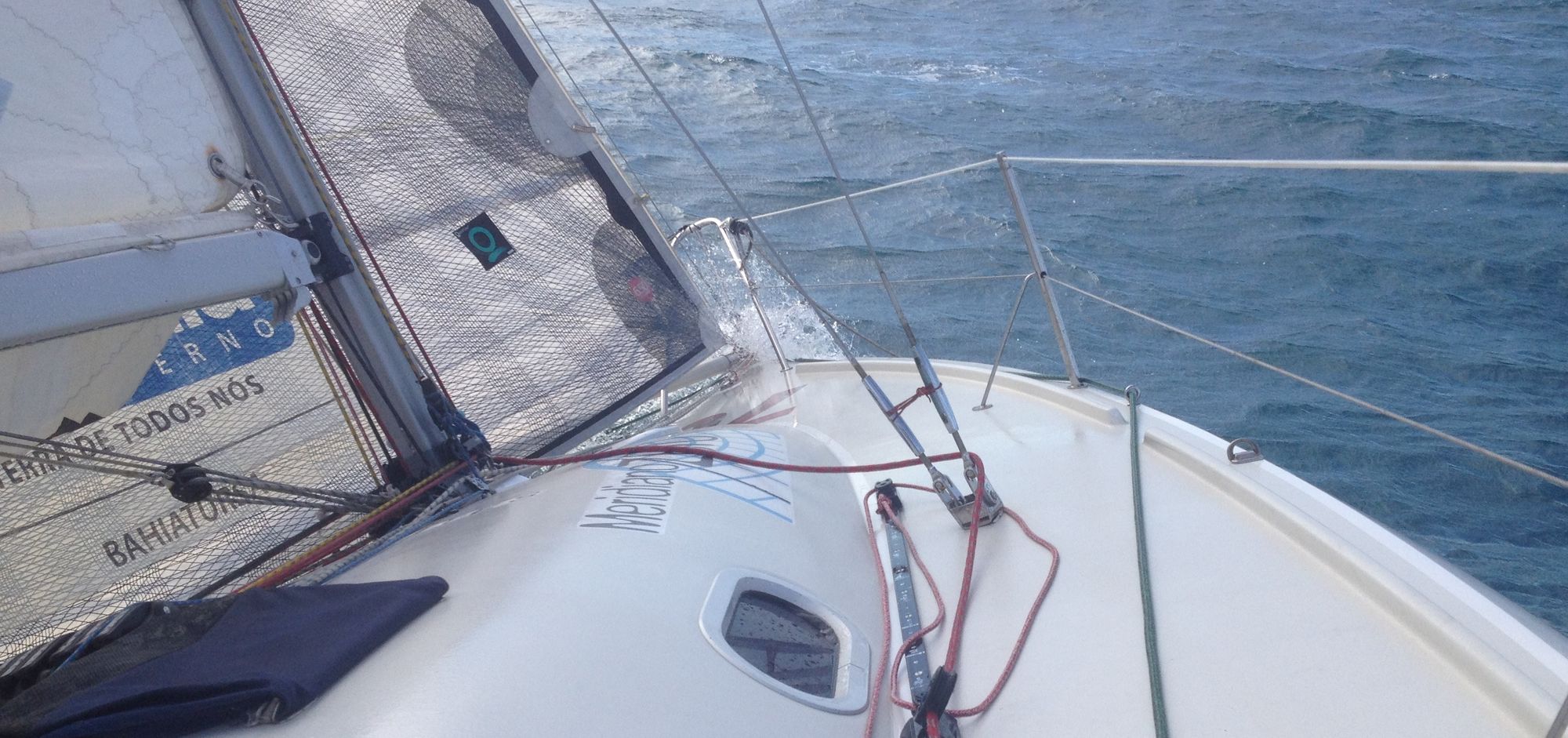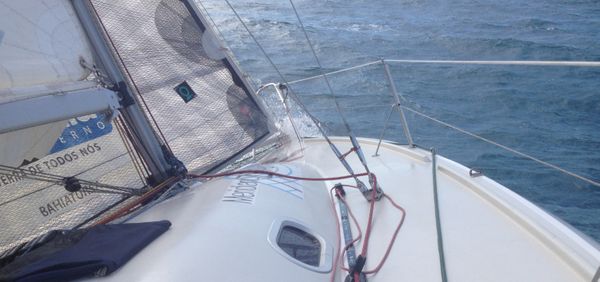 After a year's negotiating and fund raising, Mini serie Tip Top 704 finally found a new homeport – Mali Losinj / island Losinj in Croatia. A few days before Christmas, in Ancona (Italy) we parted from her previous owner Simone. Simone shared some really nice memories with 704 (named "Dagada'" at the time) – in 2009. he started the Mini Transat but had to retire in Funchal after pilot and electricity issues, and in 2011. he managed to take "Dagada'" over the Atlantic to Brasil. In Ancona he was both happy and sad seeing his longtime friend dissapear in the Adriatic fog..
It took us (Gigi and me) 15 hours of annoying motoring from the foggy port of Ancona to Mali Losinj (Croatia). Upon arrival, she was immidiately baptised with her new name – Eloa (a character Masa invented and was later found to be the name of a fallen angel).
After a few nice Losinj's winter and test sails…
…Eloa was ready for facelifting..