GERIATRIC BONCÚLE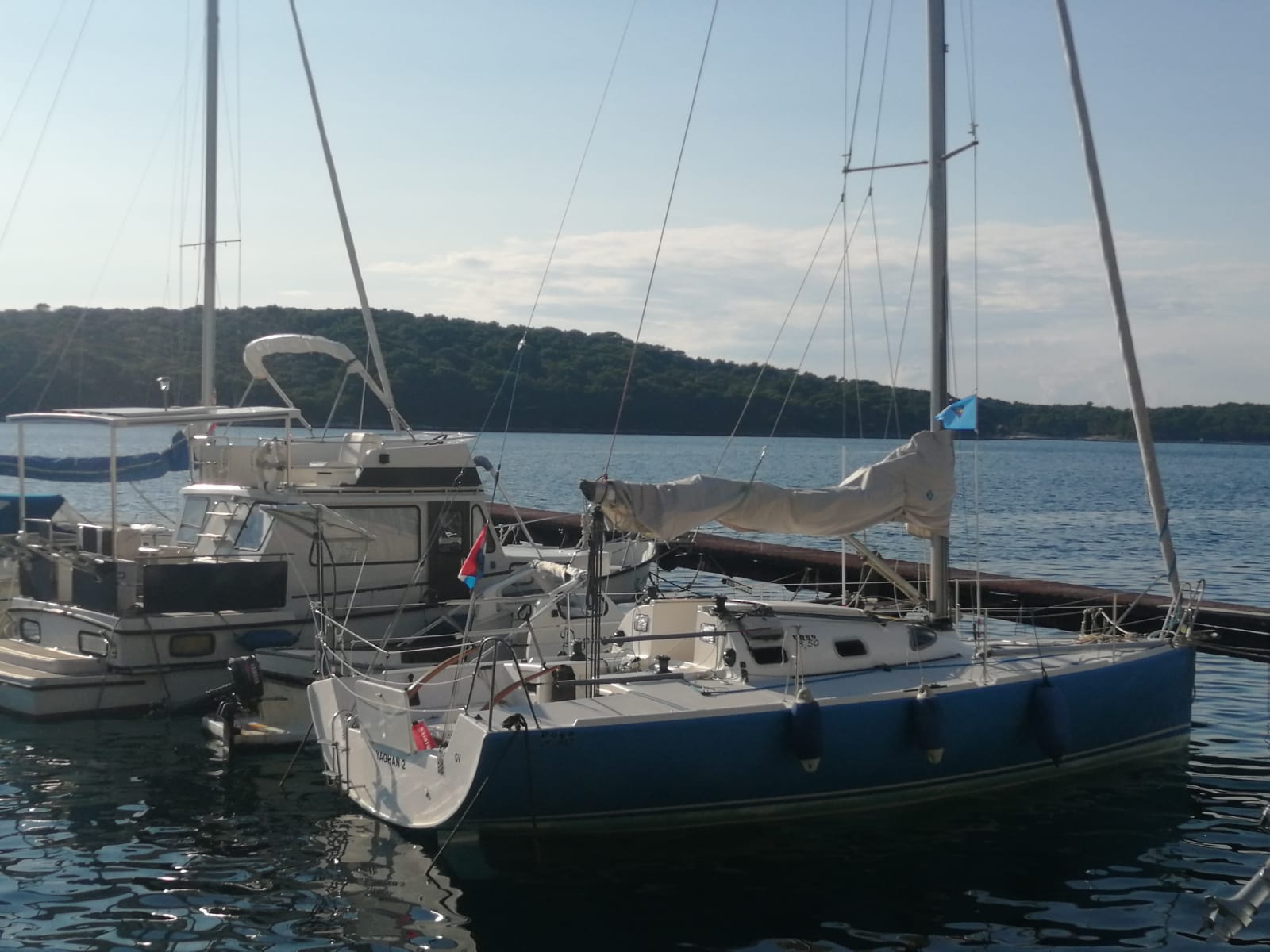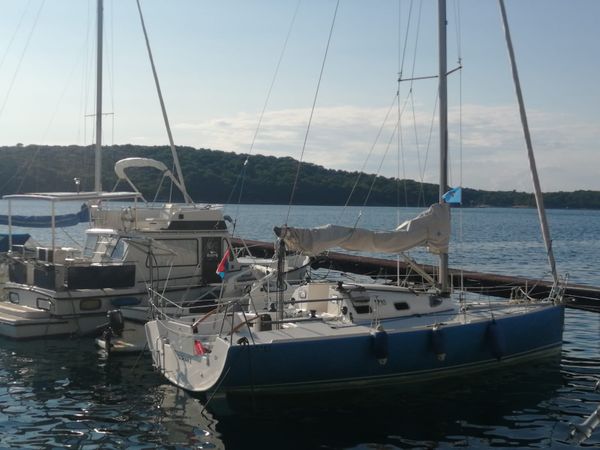 There are times in life when you start to change the criteria for choosing your activities and the people which surround you. To have a toilet in your boat, a galley, or a bed for example. Or to have expirienced (read: geriatric) cooks and crooks like Robi and Gigi aboard for a 1.300 nm transfer from Roses (Espana) to Mali Losinj (Croatia).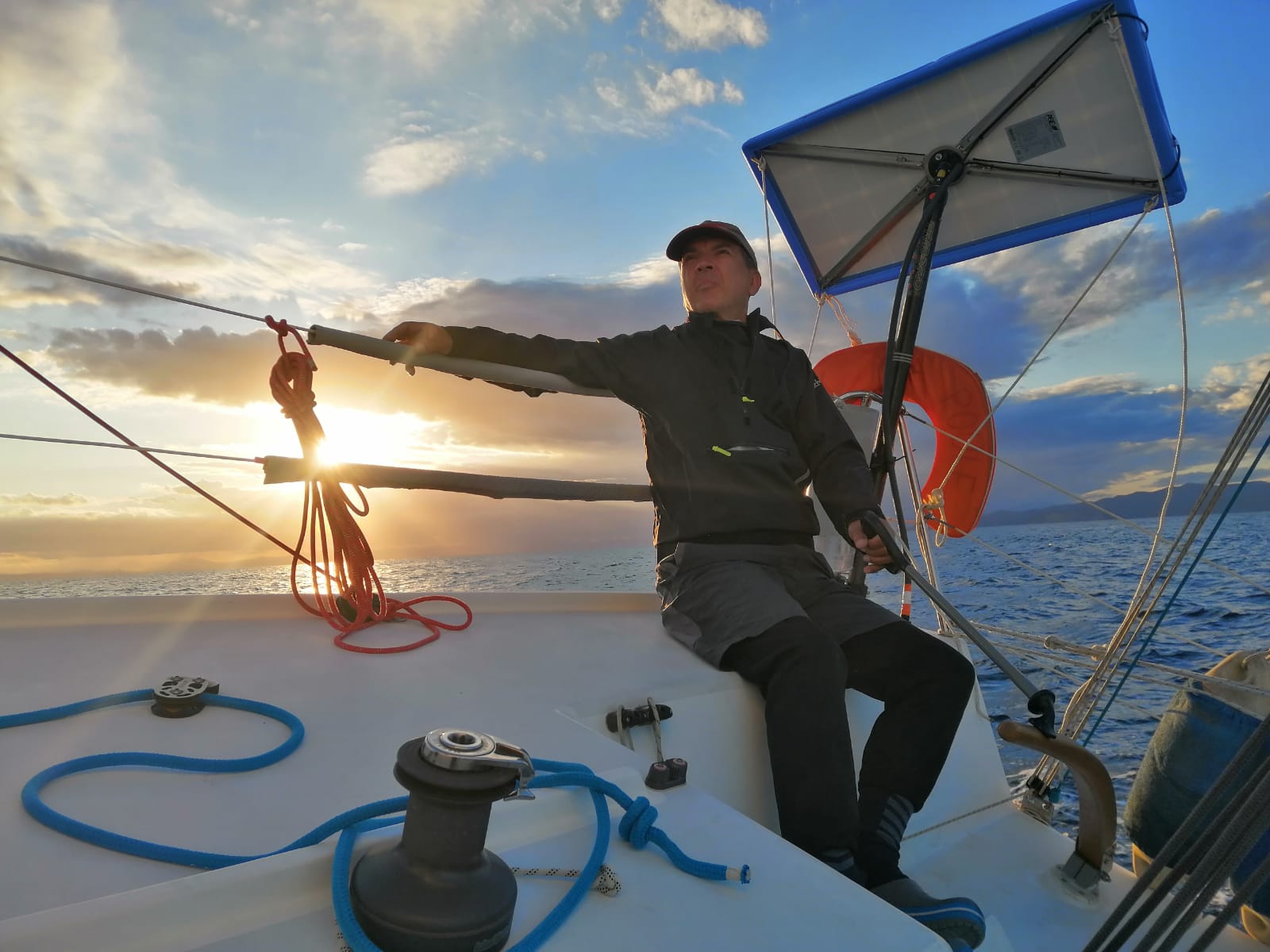 In February Miran and I went to Roses (near Barcelona) to meet Joel Feraud and his 'Yaghan 2', a blue Pogo 8.50. After I sold the J80, it was time to move on, and Miran joined in for the Pogo adventure. After witnessing the state of the boat, which was maintained extrasupermega well, the decision was made - we made the downpayment and agreed to come pick up the boat in April. But a small submicroscopic infectious agent made it clear that the boat would have to wait a better time to come. So months flew by and finally in October we arranged everything for the 1.300 nm transfer to her new homeport - Mali Losinj. And it was a good call seeing the little submicrosopic fucker is again replicating furiosly. Roko and Matko drove us to Roses where we prepared the boat for the trip back home. Seeing the nice galley, fridge and other cool amenities onboard, we bought a decent amount of food and beverages. The calculated route was supposed to take us for a non - stop 9 day sail around the southern cape of Sardegna, through the Messina strait to the island of Vis, Croatia.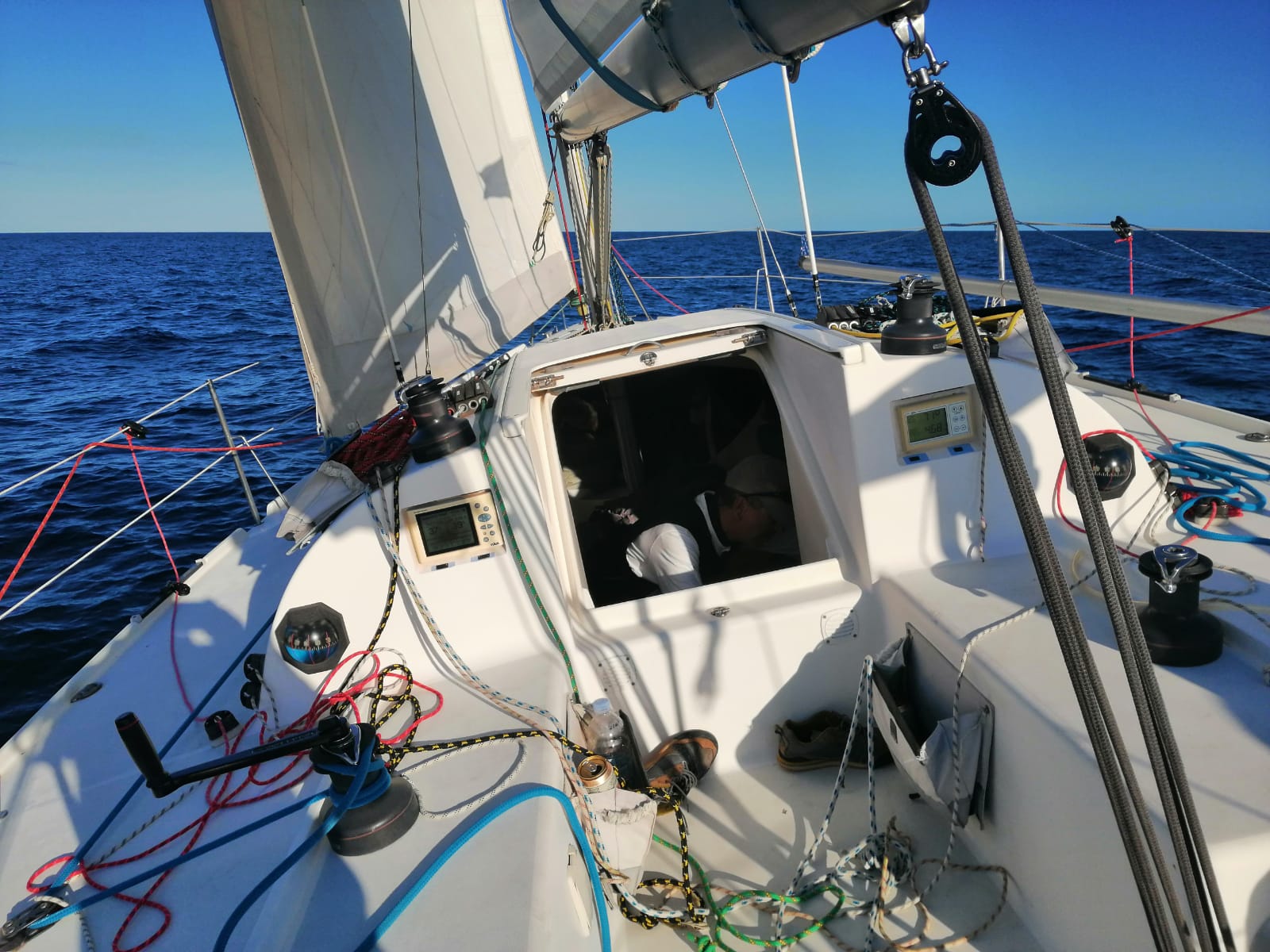 The weather forecasted favourable winds and we were eager to check Njifa's (ex Yaghan 2) performance. Adapting to the boat life took half a day in light winds, and on the second day the wind picked up to 20 kts and held a nice average for the next couple of days. I got a couple of flashbacks from the Mini life, and seeing the Pogo 8.50 is a larger version of the Mini, it started to feel really safe and stable. And you can sleep in a bed, shit in a toilet and cook in a pan. Oh mama! Robi is an excellent cook, so the gastro experience was more than ecsquisit. We packed a couple of boxes of beers and wine, and the boncúle part of the sailing was checked!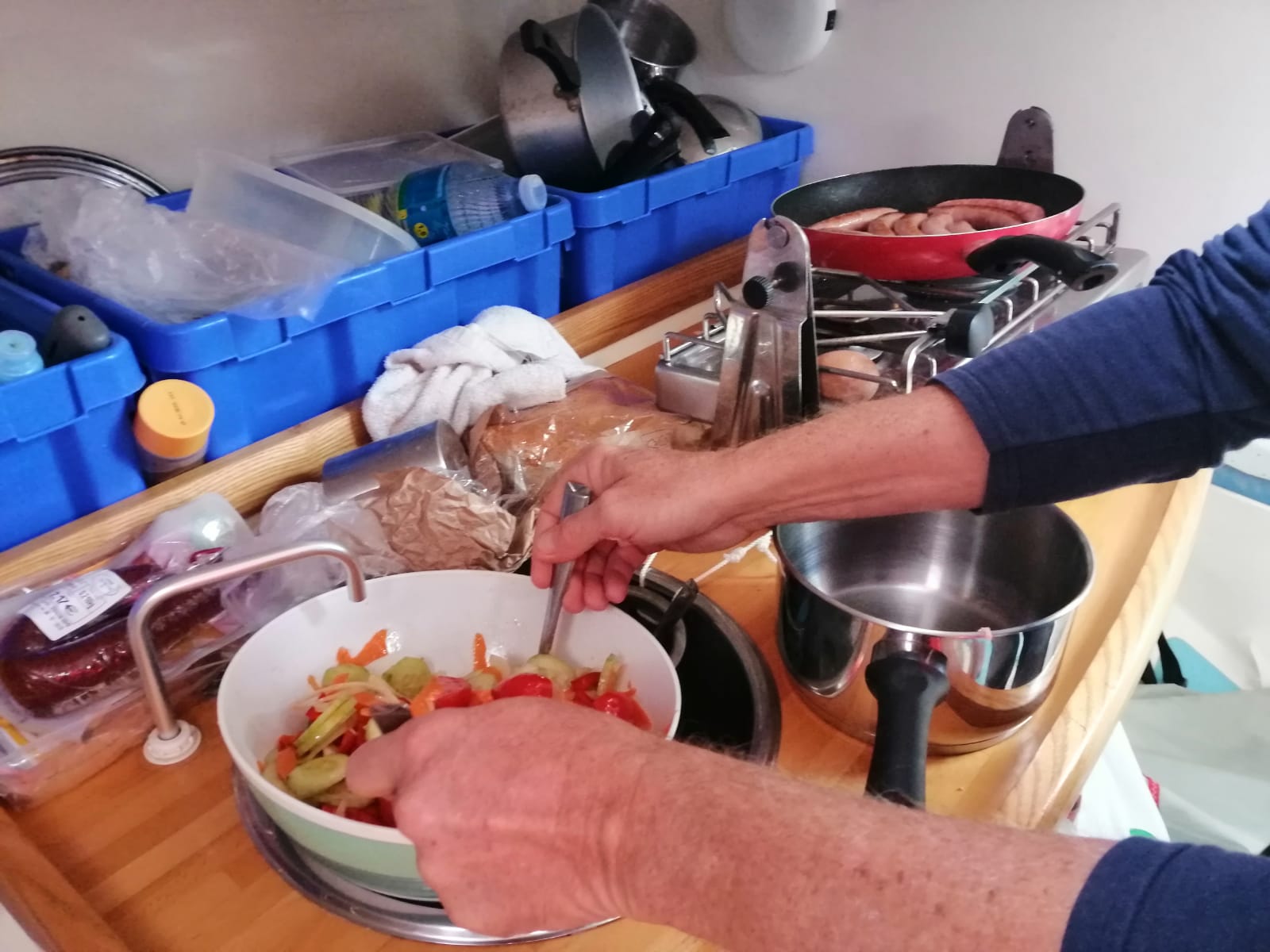 As we approached Sardegna, the wind started turning west and after a couple of days of reaching, we were ready to fly the spi. Njifa isn't a racing boat, and Joel didn't care much for races so we were in cruising mode all the way. But the bowsprit is ready, some sails are pre-ordered so she will get some foam around, definitely. Having said that, the spi is "big" only 75 square meters and we needed stronger winds to get her going. Passing Cagliari and approaching the night, we get 25 - 30 knots od westerlies and she is off! Our top speed was around 13 kts or more surfing down the waves. Another Njifa's cool part is the nav station - we have a small PC with Squid and OpenCPN for routing and navigation stuff, NKE electronics for all data and autopiloting, and she will soon be getting the Matsutec AIS, also connected to the computer software - the perfect all around game for adult sailors. All powered by two 110 Watts solar panels.. So, the spi is up, but the wind is still picking up. We drop the spi, put a reef in the main and just in time, we get 40 knots of westerlies for a couple of hours. We are surfing down the waves and trying to hear any suspicious noises. In the morning the wind drops and we are back to normal - Njifa passed her crash test. Next waypoint - Messina!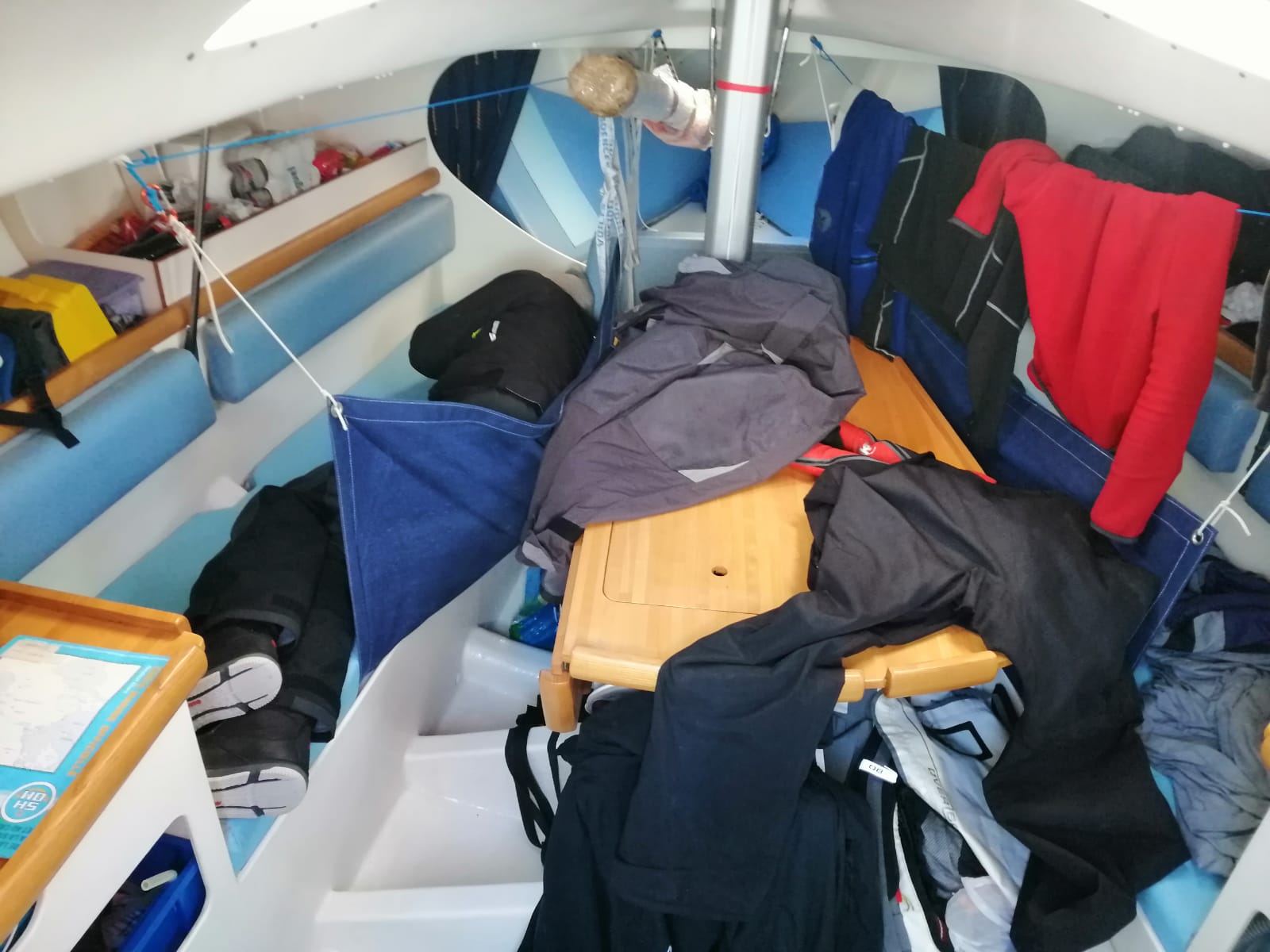 We use the next couple of days to calculate the fuel consumption as there is no wind ahead. The three cylinder Volvo makes sure we have a quiet and comfy ride, and as Sicilia is in sight, it is time to take a swim with 1.000 meters of warm water below us. The weather is unusally warm, the Moon is big enough to make the night watches very pleasant, sometimes we don't even need our jackets.. Just a cold beer and that's it! We pass Messina in the early morning - it becomes obvious that there is much less traffic than in the previous years. The before mentinoned  submicroscopic infectious agent made sure of that. Passing from toes to heel of the Italian boot, we prepare for the entrance in the Adriatic @ Otranto.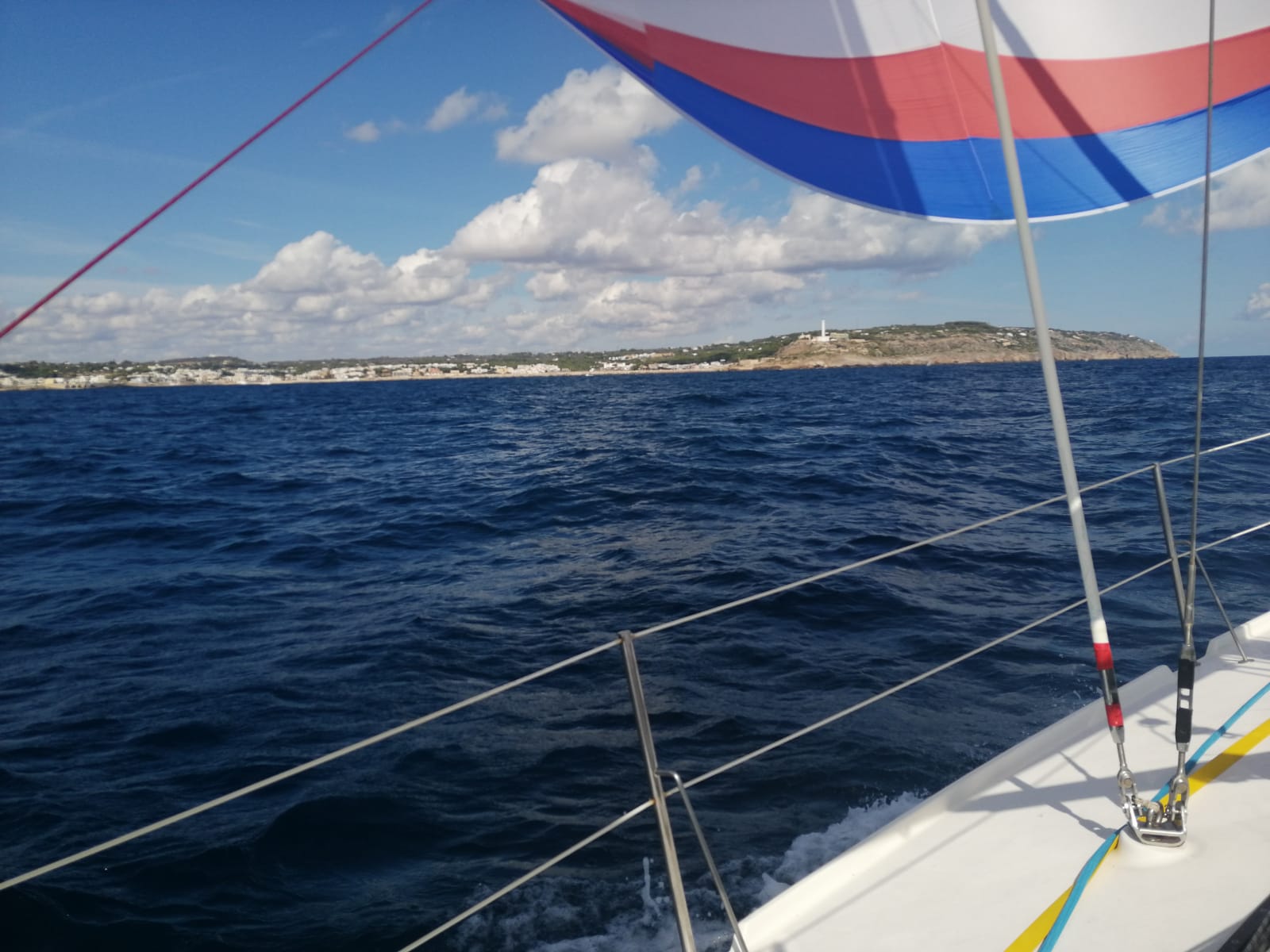 A strong scirocco awaits, which is actually much better than some northerlies, but the front will bring rain and thunderstorms. We don't mind, we already gained confidence in Njifa, hope she feels the same way, too. Again, we crash test the Pogo and are again lucky enough too see rainshowers and thunderstorms passing close by. As we approach Dubrovnik after exactly 7 days at sea, we feel a slight drizzle but we don't care - we are a couple of hours away from steaks and cold beers. After all the paperwork at the border and a huge steak dinner, we are ready to hit the bunks. The next day we head to Njifa's new homeport - Mali Losinj. After a winter of minor tweaks, she will be ready to set sail for the next cruising - racing season! By then, some new ideas come to mind, below is a spolier photo.. Cheers!