SUSAK aka SANSIG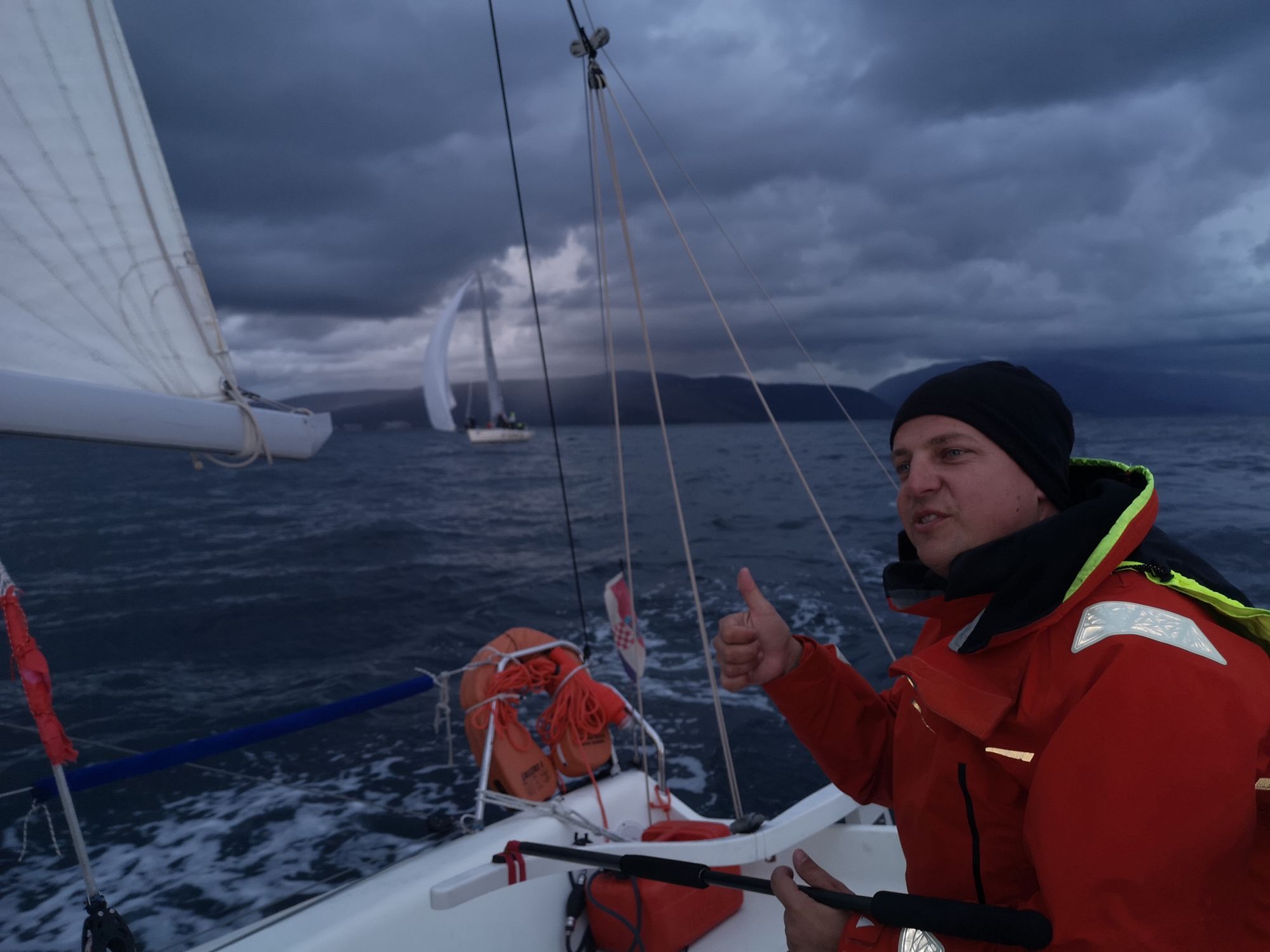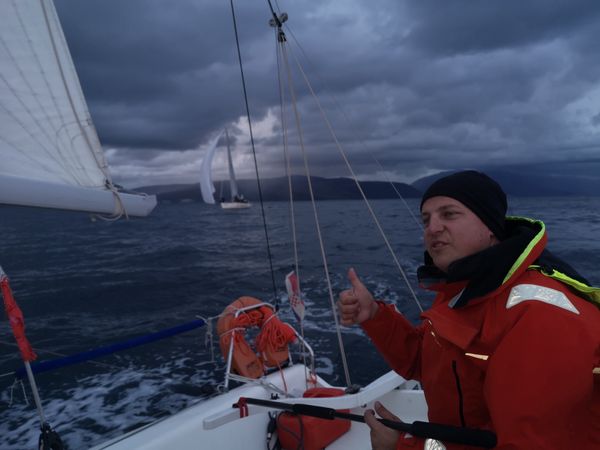 As Barry White sang: "My first, my last, my everythiiing." That pretty much sums up my racing calendar for the year 2019., with the race around Susak being the girl from the song. Unfortunately there simply wasn't enough time nor will to do some serious racing this year. During the summer I was mostly playing with the A Cat (non foiling) and later I was busy around our sailing club. Anyways, all good times.
It was in February that I saw the NOR for the Susak race, and I immediately liked it. It's not far, it's happening in November so the weather should be good enough and there's the option of going double handed or fully crewed. We decided to go fully crewed just a few days before the race as the forecast showed decent SE winds which Eloa handles better with some weight on the rail. So I phoned Gilberto aka Gigi, Slobodan aka Dado and Ivan aka Coniglio and we were ready. I transferred Eloa to Icici, the starting point of the race. This was the first edition and the course was supposed to take us from Icici, around Susak and back. Alltogether some 100 NM. Winds were forecasted light in the beggining and getting heavier as we approach Susak. And so it was - we started on November 22nd at 10 am in 0 knots of wind and 1 knot of counter current. A pretty funny sight to see, boats going backwards away from the starting line. But we managed to get some breeze and Eloa accelerated quickly. Amongst others, there was another J80 sailing doublehanded, a Mini, a Bavaria 38 Match with three generations of sailors onboard, a 40 feet old school racing machine and some JODs 35. The light boats were out first, we know we have to cool our nerves for the first part of the race as the Bay of Rijeka is known for light winds. We sail the shortest route, we knew we are light and with the Code0 we managed to stay ahead. We are battling with "Bella Nostra", the old schooler mentioned earlier. Coniglio is constantly changing from Code to Spi and back and we are happy with our performance. The atmosphere onboard is uber cool, our mood waves are perfectly synced and we are chitchatting all the way.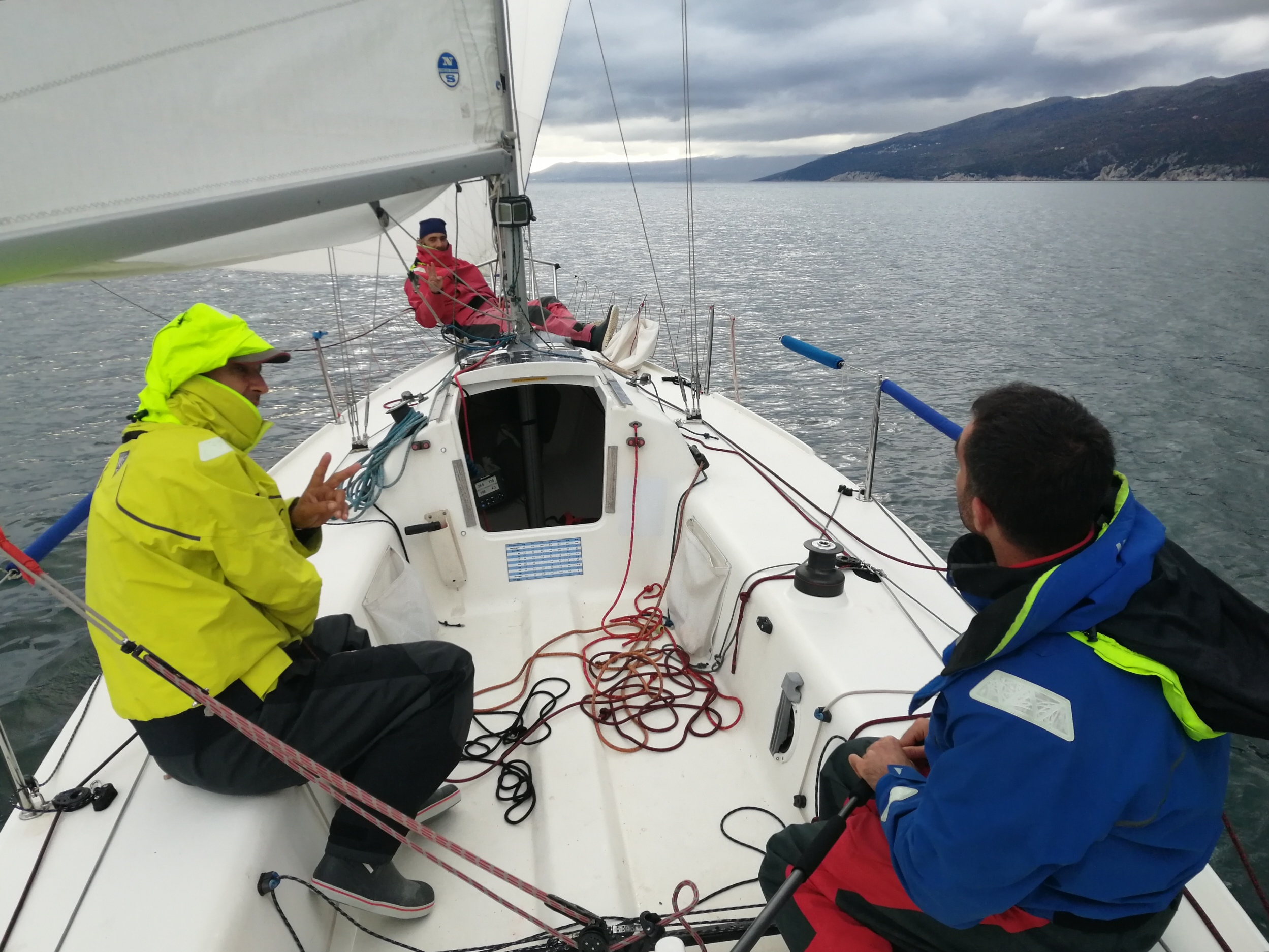 Just before the Sun goes down we are starting to feel the SE breeze which means upwind beating towards Unije and than Susak. But at least it's not cold, Eloa is perfectly trimmed and we are slamming our way towards Susak. "Bella Nostra" is much faster in these conditions and they round Susak some 5 miles ahead. As we (well, mostly me) make a mistake approaching Unije, another boat gains on us - a JOD 35. And we round Susak side by side, around 11 pm. There's 20 knots of jugo and we are getting ready to fly the kite. Tic tac, the kite is up and so is Eloa's bow. We start planning and the muscles start working. Eloa is a rather narrow boat and a lot of work has to be done to maintain the speed and stability through the raising waves. But we manage, we are young, we manage..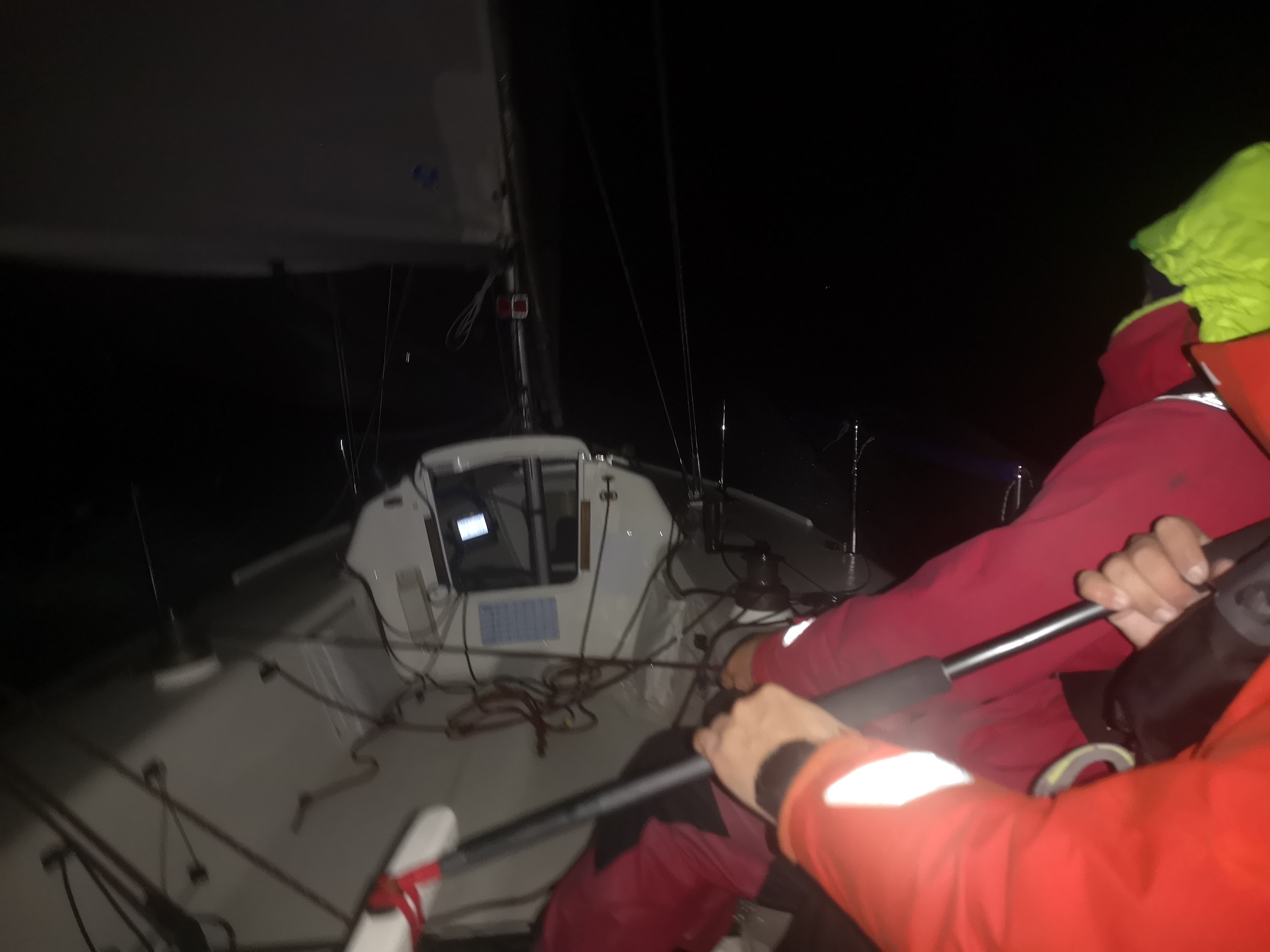 This is the first time I get to sail Eloa in such conditions and I'm more tha satisfied. She is a true all - rounder. As we approach the Prstenice lighthouse, the wind starts dropping and we are back to upwind sailing in cold northerlies. Some 15 miles from the finish, the fatigue is starting to get to us so we take turns in resting inside the superspartan J80 interior. I fall asleep with a sandwinch in my mouth and immediately as I wake up, I happily continue chewing on it. At some 7 am on Saturday, November 23rd, we finish our race just 15 minutes behind the first boat - "Bella Nostra". It could have been even closer, but we feel proud and happy and ready for the morning beans and beers. The organizers from YC Croatia organized the first edition well, but there is still much improvement and growth ahead. We wish them all the best seeing this is the only race in this area that welcomes shorthanded autumn sailing. And for me, as Barry said, it truly was my everything this year. Looking forward for the next one!