FINAL PREPARATIONS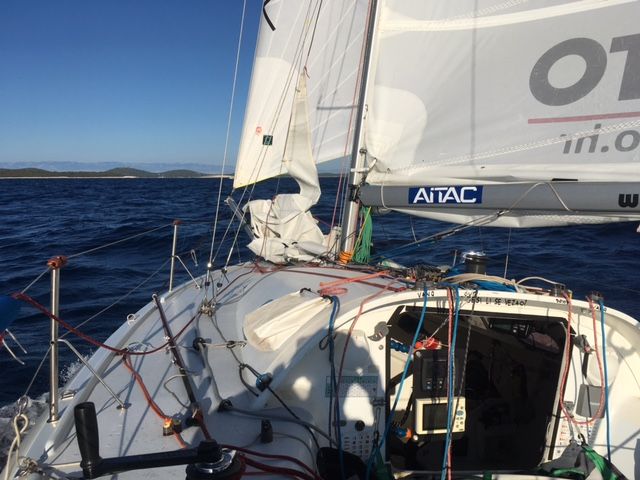 Well, well.. You know the feeling when time goes by so fast and you feel you don't have any control? This was the feeling I had this time two years ago.. and again last year.. While nowadays, I have the opposite feeling and time is passing by sooo slowly.. And it looks like the remaining 44 days to the start of the Mini Transat 2017. - La Boulangere are going to be even slower. I guess that's because I can say I'm ready, I have everything under control and I can't wait to get to the starting line in La Rochelle. If you ask me, the last three years of preparations for the Transat were so educational that I feel I've experienced everything I had to. With the best yet to come..
I've met so many interesting people, gained so many interesting skills, learned about solo sailing and life on board, gained self confidence, learned so much about handling a project.. And all of that with the help of experts - when the learning curve flies up to the sky.. It's absolutely mesmerizing! I am writing these lines at 4 AM seeing I'm in my fourth three weeks poliphasic sleeping cycle and I'm not tired at all! Also an interesting experience - I gain 3 - 4 hours of free time each night where I manage all my piled up obligations and tasks. The last couple of days I am getting all the final things ready for the Mini Transat. The new mast and boom are up and running, I've tested them in a bit of wind and everything is in place. The last missing link in the sail area - the medium spi - just arrived, the medical kit is almost ready, the spares and bricolage for the race are in place. I packed my food supplies for the first leg and I'm preparing a (big) bag of stuff for Martina to bring to Gran Canaria for the second leg. The methanol reserves are ordered and waiting for me in Las Palmas, all the charts are in La Rochelle waintg to be picked up, the medical file is ok, I've tested a few MOB situations and my autopilot's performance, my HPX is fine with no leaks, I broke my record in Citius, Altius, Fortius preps - up and down hill.. A pretty neardy approach, but I want the last couple of days in La Rochelle to be stress free so I can prepare my routing and weather analysis in peace.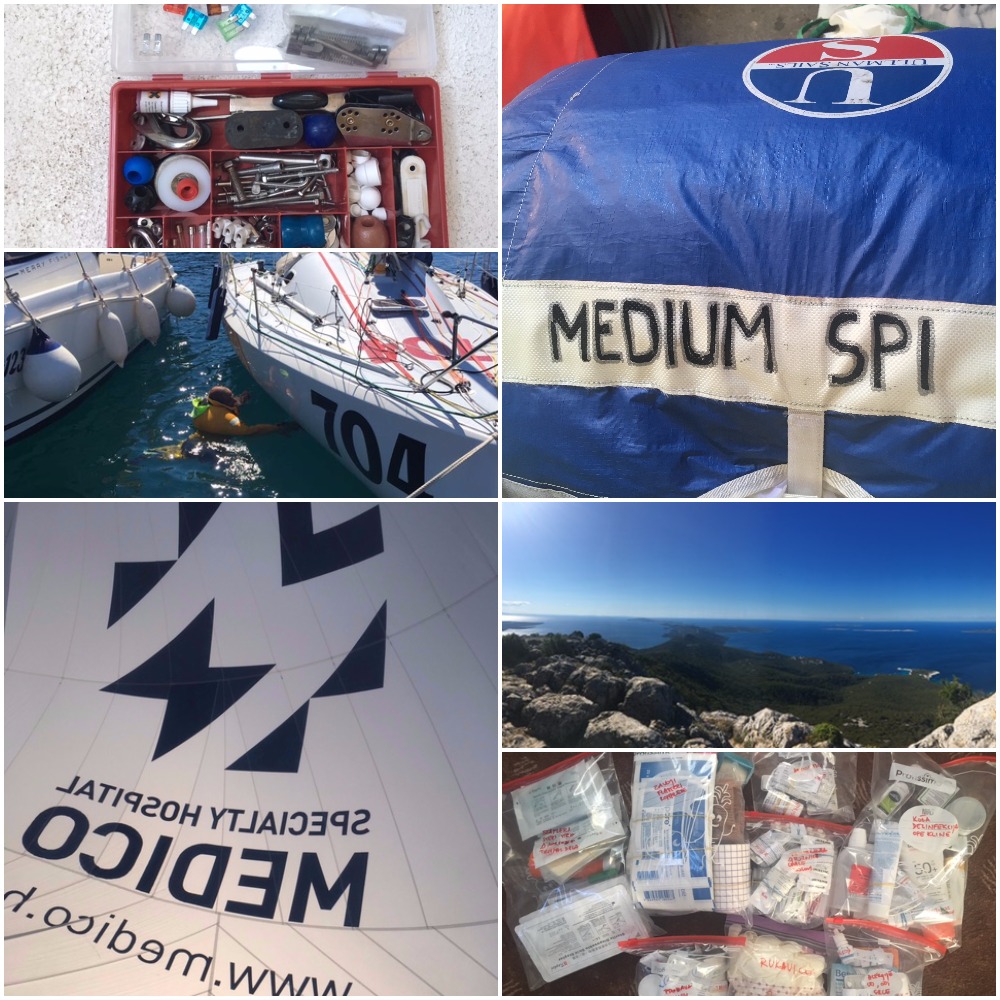 And strangely, the last couple of weeks, I had and will have visits from all the people involved in the project - Sanja and Darko are passing by Losinj in a family cruise, dr. Fujo was here last week doing the same, Davor and Alenka are visiting on a working day to get the idea of how small a Mini is and see what theory looks like in practice and finally, Alex the Great is visiting with his girlfriend for the weekend to give me some last wise man advice.. And two farewell parties will take place - one in Eloa's home port in Mali Losinj, and the other in Rijeka under the orchestration of Specialty hospital Medico - our title sponsor.
All in all, it looks good. It's a cheerful environment with lots of good vibes.. Exactly as it should be!